How to Become a Medical Cannabis Patient in Vermont
---
Medical cannabis in Vermont traces its roots back to 2004 when the state passed Senate Bill 76, also known as "Act 76." This legislation established Vermont's medical marijuana program, allowing patients with qualifying medical conditions to access and use cannabis for therapeutic purposes by getting a medical cannabis card, formally called a registry identification card.
In 2011, Vermont took significant steps towards improving its medical cannabis program by enacting House Bill 427, which allowed for the establishment of state-licensed dispensaries.
Over the years, Vermont has continued to make adjustments to its medical marijuana program, making it more patient-friendly and responsive to evolving medical needs. The state has expanded the list of qualifying conditions to include chronic pain, PTSD (post-traumatic stress disorder), and other debilitating illnesses.
Vermont made history on January 22, 2018, becoming the first state to legalize recreational cannabis through legislative action rather than a voter-initiated ballot measure. Under House Bill 511, Vermont legalized the possession and cultivation of small amounts of cannabis for personal use.
The law allowed adults aged 21 and older to possess up to one ounce (28.5 grams) of cannabis and cultivate up to two mature and four immature cannabis plants per household. However, the law did not permit the sale of recreational cannabis at first.
Things significantly changed in Vermont in October 2022 when recreational dispensaries were permitted to begin operating.
Despite the legalization of recreational cannabis in Vermont, there are several benefits to being a medical cannabis patient in the state.
Below are some frequently asked questions about becoming a medical cannabis patient in Vermont.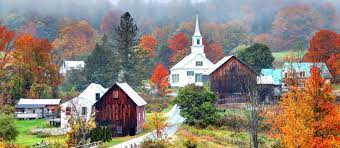 Who qualifies for a Vermont medical marijuana card? Do I need a doctor's referral to get a medical card?
To qualify, a patient must be a Vermont resident who is suffering from a debilitating medical condition. The following medical conditions qualify as "debilitating" for Vermont residents:
Cancer
Multiple sclerosis
HIV or AIDS
Glaucoma
Crohn's disease
Parkinson's disease
Post-traumatic stress disorder (requires an additional attestation that a patient is an active therapy client)
Medical conditions that produce one or more of the following symptoms also may qualify: wasting syndrome, chronic pain, severe nausea, or seizures.
How do I become a medical cannabis patient and get a medical cannabis card in Vermont?
The first step is to book an appointment with one of the licensed physicians at Compassionate Clinics of America. During your appointment, you will be asked about your medical condition and our physician will determine whether you're a good candidate for Vermont's medical cannabis program (99.9% of patients are approved).
Once approved, we will fill out the Verification Form on your behalf.
From there, we will help you with the application process with the Cannabis Control Board, taking some of the stress out of how to get a medical cannabis card in Vermont.
You should hear back from the Cannabis Control Board in writing within 30 days of receipt of a completed application. Once the application has been approved, you will receive a registry identification card at the mailing address you provided with your application.
What are the benefits of having a medical cannabis card?
There are several benefits to having your medical cannabis card in Vermont, even though recreational cannabis is legal. Benefits include accessing products for specific medical outcomes, legal protection for employment or family-related matters, and the ability to purchase medical cannabis in states that participate in Cannabis Reciprocity.
As of June 2023, the number of cannabis plants that qualifying patients have for home cultivation was increased from nine (of which no more than two could be mature plants) to 12 (of which six may be mature marijuana plants). Patients are permitted to possess the total harvest of their plants.
One of the biggest benefits of being a registered patient is cost savings. While both Vermont patients and recreational users have to pay 6% sales tax on products, recreational users are subject to paying an additional 14% excise tax that those with a medical cannabis card are exempt from paying.
How much does it cost to get a medical cannabis card in Vermont?
The cost to get a licensed physician from Compassionate Clinics of America to verify you live with a debilitating medical condition is $199. The cost for a renewal of your verification is $149.
There is an additional $50 non-refundable Cannabis Control Board application fee for your ID card, to be included with each initial or renewal application. Checks and money orders must be made out to the Cannabis Control Board.
What information and forms are required when a patient applies for a Medical Marijuana ID card?
To apply for a Vermont registry identification card to obtain medical marijuana, you will need to provide:
proof of Vermont residency (i.e. a valid Vermont driver's license),
certification from a medical cannabis doctor through the Verification Form,

For initial applicants, a digital photo is required, while renewal applicants only need to submit one if their appearance has significantly changed. The photo must be in color, reflect your current appearance (taken within the last 6 months), and show only you with a full face-and-shoulder shot directly facing the camera (no sunglasses or hats). Do not scan your driver's license or another photo ID
When you obtain your certification with Compassionate Clinics of America, we help you through the entire process of getting your marijuana card in Vermont.
How long is my ID card valid in Vermont?
A registry identification card to participate Vermont's medical cannabis program is valid for one year. After that time, registered patients will have to renew their card with the Cannabis Control Board to continue to visit medical dispensaries.
When can I renew my ID card?
It can take the Cannabis Control Board up to 30 days (sometimes more) to approve registry identification card renewal for medical cannabis patients, therefore, we recommend you begin the renewal process well before your card's expiration date.
Don't worry though, when you work with Compassionate Clinics of America, we will notify you of when it's time to start the renewal process to ensure you can continue to purchase cannabis flower and other products from medical dispensaries.
What is required for renewal?
You will need a healthcare professional to fill out another Verification Form for your renewal. You will also have to provide proof of Vermont residency in your application. You will need to submit a new photo for your registry identification card only if your appearance has changed.
I live in another state, can I apply?
Unfortunately, Vermont's medical cannabis program is only available to residents of the state.
Are registry identification cards from other state medical marijuana programs valid in Vermont?
Vermont's medical dispensaries unfortunately do not recognize out-of-state medical cannabis cards.
Can I become a registered caregiver for someone else?
In Vermont, a registered caregiver is a resident aged 21 or older, who has taken on the responsibility of overseeing a registered patient's well-being concerning medical cannabis use. The caregiver is permitted to visit dispensaries, receive deliveries, and aid in cannabis cultivation for the patient. However, having a caregiver is optional within the medical program.
A registered patient can become a caregiver for another patient but cannot serve as their own caregiver. Patients under 18 years old are allowed to have two registered caregivers to support their medical cannabis needs. Caregivers will have to fill out a separate caregiver application.
Where can medical cannabis patients use cannabis in Vermont?
According to the law, marijuana use is only allowed in "individual dwellings." In general, if tobacco smoking is not permitted in a certain location, marijuana consumption is also prohibited there; however, the marijuana law imposes even stricter restrictions.
Marijuana consumption is strictly prohibited in public spaces such as streets, alleys, parks, sidewalks, as well as indoor spaces like hotel rooms, restaurants, workplaces, and stores, where smoking is already not allowed due to the state's strict Smoke-Free laws.
How long does it take to process my application?
It takes the medical program staff at the Control Board a minimum of 30 days to process your application for a registry identification card.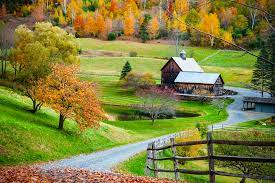 Will I be given a temporary card while my application is being processed?
Temporary cards are not available while application forms are being processed.
Can a doctor complete a medical marijuana certification via telehealth?
Yes! When you work with Compassionate Clinics of America, we certify that you live with a qualifying condition using telehealth. Appointments are comfortable, confidential, and done within the privacy of your own home.
We will stay in touch with you through your provided email address to help you through the entire process of getting your card and will also remind you well in advance when it's time to book an appointment for your recertification.
When does the physician certification expire?
The certification by a registered health care professional from Compassionate Clinics of America is valid for a period of one (1) year.
---
Locations in Vermont
---